Traditional Balsamic Vinegar of Modena "Secolare"

An exclusive selection of Aceto Balsamico Tradizionale di Modena Extra Old aged inside centuries-old wood barrels, the characteristics of which give the product unique organoleptic properties: syrupy density, inebriating scent, intense and persistent flavour.
Selection available in Limited Series.
Size: 100 ml glass bottle designed by Giorgetto Giugiaro in an elegant wooden case with satin lining, measuring cap TIC and recipe book.
Organoleptic properties
Appearance

Clear

Colour

Dark brown, deep and bright

Fragrance

Well-balanced, elegant, round

Flavour

Dense, velvety, persistent and woody

Density
1,36
Tips for use
To be rigorously tasted raw, poured in small drops on Parmesan cheese flakes, matured cheese, strawberries, artisanal vanilla ice-cream, dark chocolate, caviar. Excellent in purity, in meditation or as a digestif.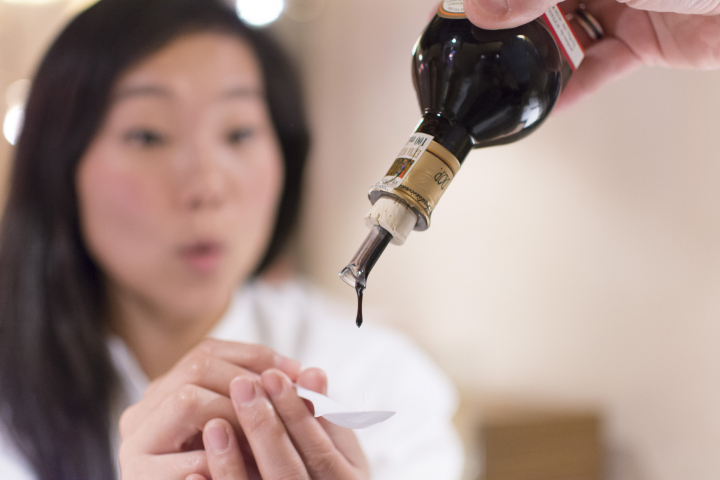 Have you got any questions about our products?
Fill and forward the form here below
You may also like