Delicate jelly with a marked sweet and sour flavour, based on caramelised onions and Balsamic Vinegar of Modena.
Size:
125 gr. glass jar
Tips for use:
it perfectly accompanies all types of cheese, both fresh and matured, enhancing flavour without overtopping aroma. Advisable on roasted meat and bushmeat.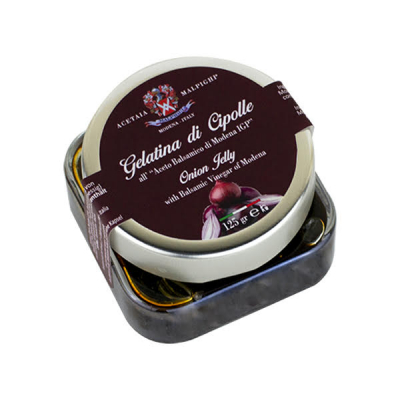 Have you got any questions about our products?
Fill and forward the form here below
You may also like