Dressing with Balsamic Vinegar of Modena obtained from cooked must of Trebbiano and Lambrusco grapes produced by us, aged for at least 6 years in refined Durmast barrels.
Soft, full-bodied and very versatile in cooking.
Size: 100 ml and 200 ml glass bottle in individual case, 500 ml without case.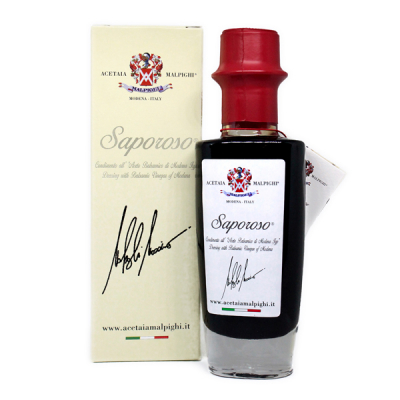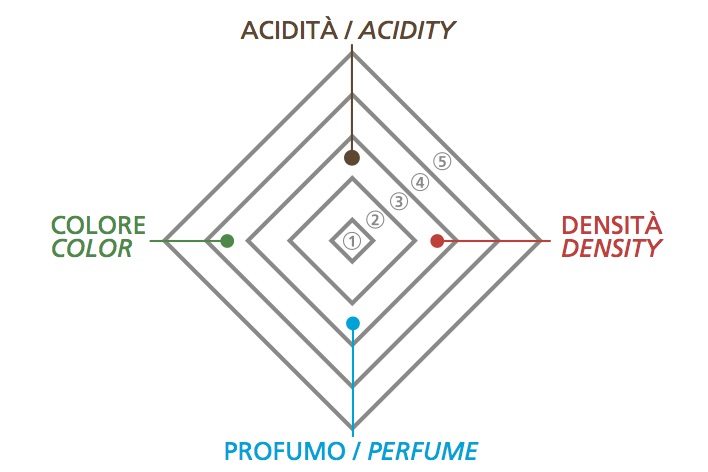 Organoleptic properties
Appearance
Clear
Colour

Deep dark brown

Fragrance

Soft, intense and incisive

Flavour

I

ntense, round and well-balanced

Density
1,30
Tips for use
Thanks to its lightness, it is recommended on all types of vegetables, cooked, raw or grilled, on roasted meat and bushmeat. Perfect to realize gourmand recipes, fundamental ingredient to bring creativity in everyday cooking.
An original suggestion
Tenuta del Cigno, an original cocktail branded Malpighi: 2/8 of white vodka, 2.1cl of orange juice, 4 cl of Aperol, 0.7 cl of strawberry juice, 1 cl of Saporoso (Flavourful), ice and mixer.
Have you got any questions about our products?
Fill and forward the form here below
You may also like