Condiment of the Modena tradition obtained from an ancient recipe based on cooked must.
It stands out for being an organoleptically sweet and well-harmonious product , it is 100% natural and free of caramel, preservatives, dyes or additives.

Format : 200 ml.

Directions for use : as a sugar substitute in the preparation of sweets, jams, fruit salads and as a flavoring in general.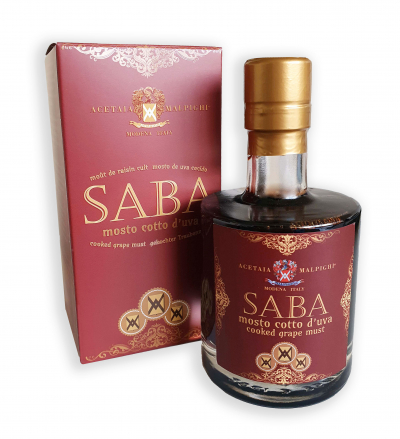 You may also like