Jelly based on natural fruit pectin and Flavourful "Saporoso", the Balsamic Vinegar of Modena IGP condiment obtained from cooked must of Trebbiano and Lambrusco grapes produced by us, aged for at least 6 years in refined Durmast barrels.
A soft and flavourful jelly, very versatile in cooking.
Size:
125 gr. glass jar
Tips for use:
to be tasted with all types of fresh and matured cheese, or to accompany cured meats and fried gnocco or tigelle.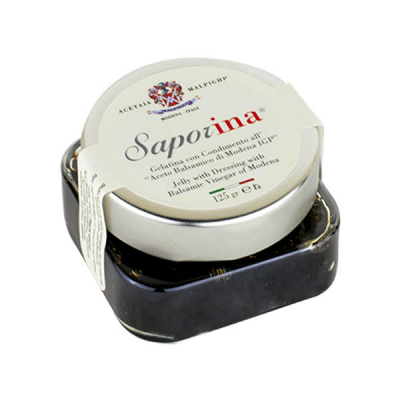 Have you got any questions about our products?
Fill and forward the form here below
You may also like